New Release of Compatible Riso SF Ink & Master With Smart Chip
Views:114 Author:Site Editor Publish Time: 2018-11-02 Origin:Site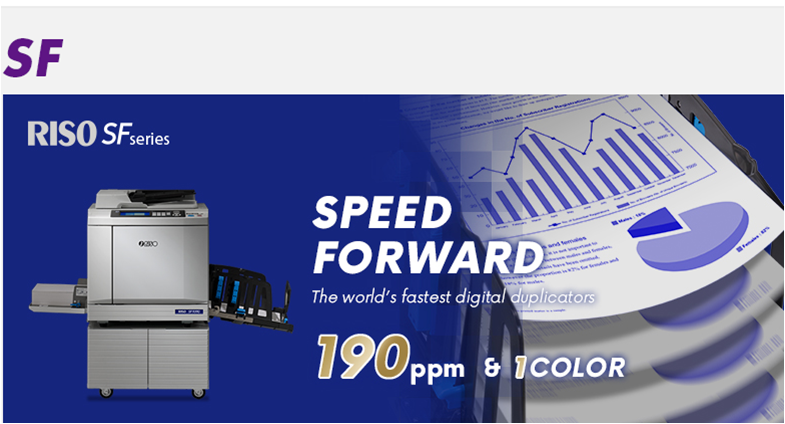 RISO, Inc., announces the scheduled U.S. release on September 1, 2016 of the company's latest line of digital duplicators, the RISO SF Series. The SF duplicator series offers superior print quality, while simultaneously delivering the same speed, reliability, and durability that RISO is known for.
RISO SF DUPLICATOR MACHINE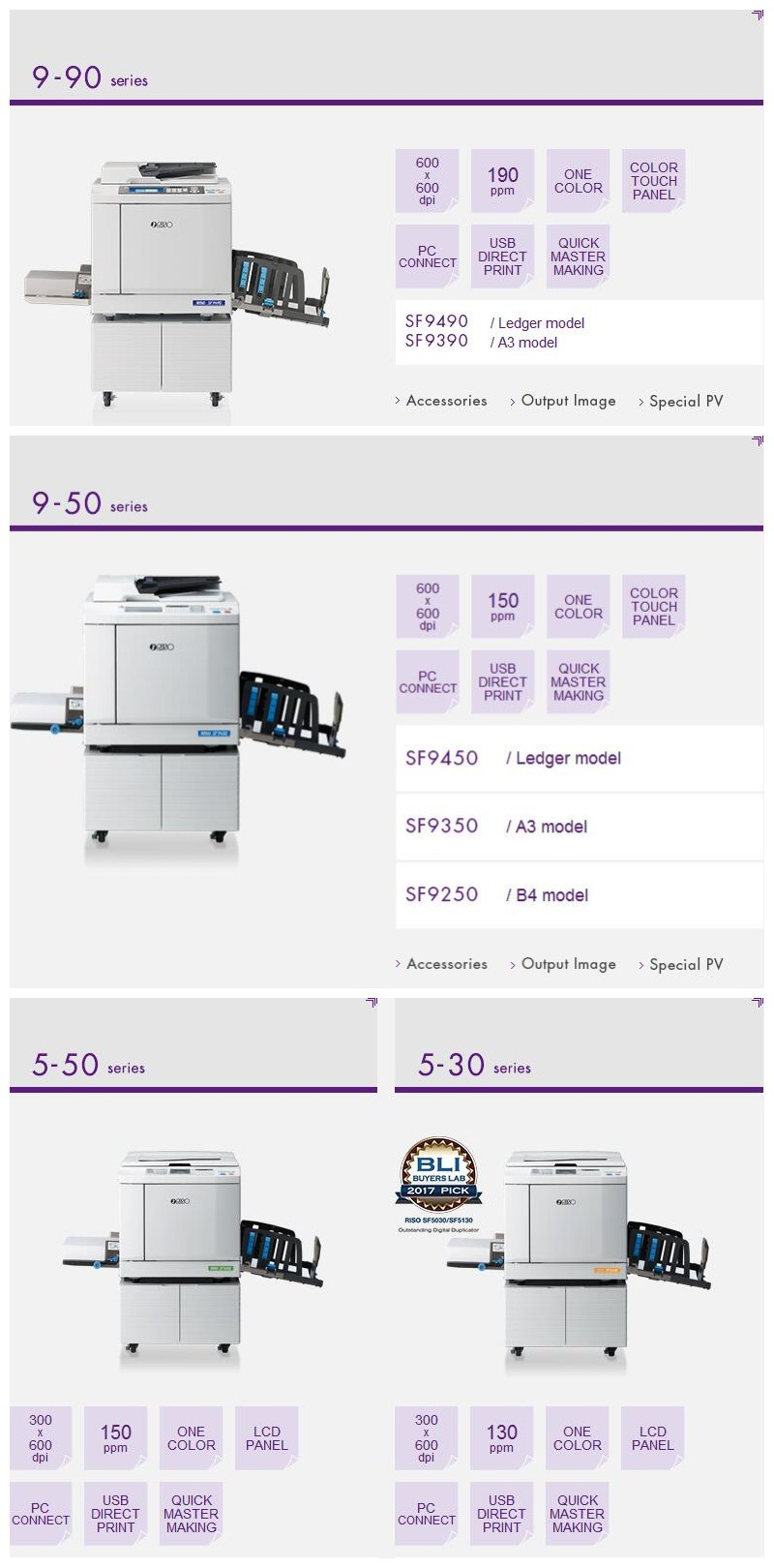 RISO SF DUPLICATOR INK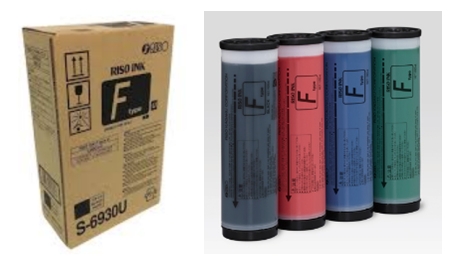 SF series ink and master is updated version for RZ/EZ/ES ink
产品生产工艺不同 (Different production processes)
生产材料不同 (Different production materials)
生产配方不同 (Different production recipes)
生产环境特殊 (Special production environment)
芯片更加稳定,芯片含时间码(时间炸弹)(Chip more stable & containing time code)
As a replacement to the high-speed, high-volume SE9480, the RISO SF9490 offers superior print quality at a true 600x600 dpi while simultaneously delivering even faster speed of up to 190 pages per minute (11,400 impressions per hour, including 11x17" sheet size).
RISO SF DUPLICATOR MASTER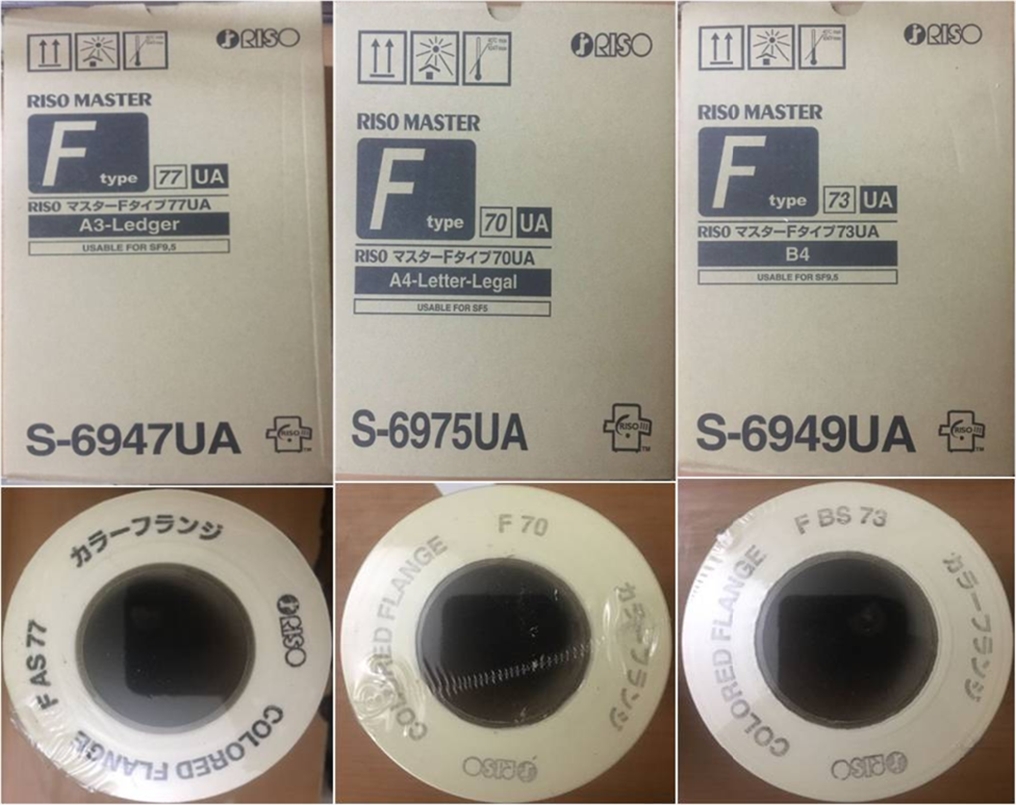 KREYOLY INTRODUCTION
Xiamen Kreyoly Office Supplies Co., Ltd. Established in 2012, it's a specialized manufacturer, which combines the R&D, design, production, distribution and service of high quality copier consumables and duplicator consumables. We factory is the only one Chinese duplicator ink manufacturer which pass the USA Soyoil Certification.

KREYOLY INK AND MASTER
Smart Chip Newly launches in July 2018

A. No error code
B. Long shelf life same as original
C. Different shape chip avoid copyrights risk
The following type chip available: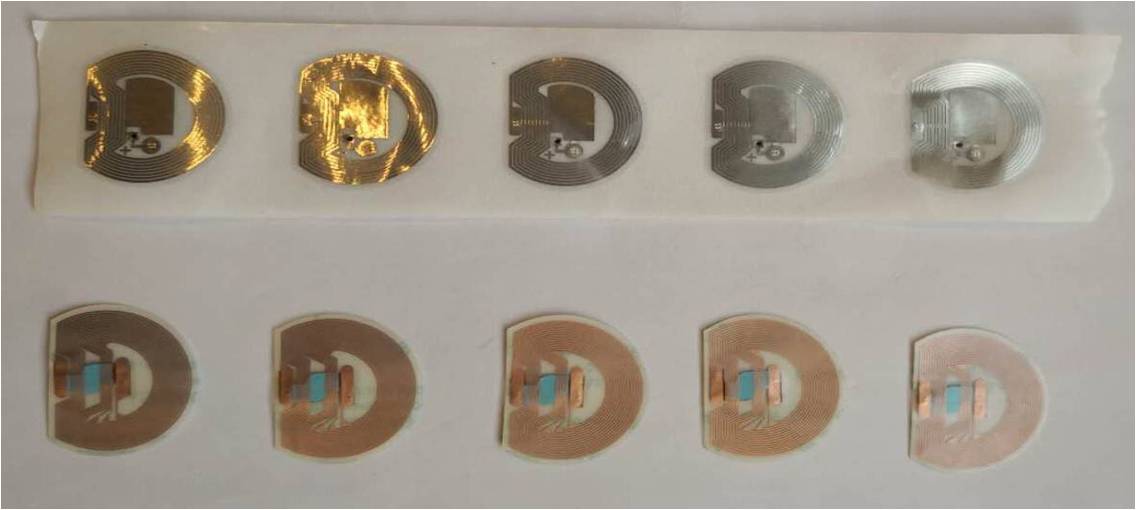 KREYOLY OTHER RELATED PRODUCTS